The Practical Christian Life
Jacob Ninan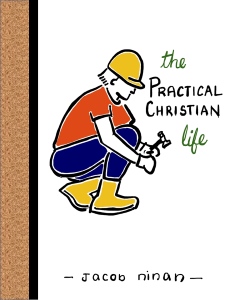 'The Practical Christian Life' is a book for the serious seeker after the truth -- about the life Jesus came and died to give us. How can we actually receive this life in a practical sense? What are the answers to some of the common questions we have at different stages? How can we avoid the usual pitfalls? How can we discern wrong teaching? A proper way of life will come from a right understanding of theology, including what God tells man to do and how God explains man's true situations. This book is a sincere attempt to unravel sound theology in simple terms and from a practical point of view, that has come from years of study of the Bible as a whole.

Let me also say that this book has not been written as an easy-to-read book in popular style. But I do believe, for those who truly want to underestand God's truths with special attention to practical application, this will prove to be helpful. It might look as if I am promoting my own book, but if you can believe me, I am only hoping that you will receive a blessing by reading it.

In my seeking after the truths of God, I have passed through several types of churches and read extensively from many different authors. What I have discovered does not fit exclusively to any church because there are flaws everywhere. When you find something in this book that does not agree with your church teachings, go to the Bible and see what is right.

Simple explanation of biblical doctrines for practical living.
To keep away from false doctrines and deception.
Every Christian should have a good understanding of these teachings in order to enjoy to the best what God has for us. Learn at your own pace.

Would you like to take a short course on the fundamental truths of the Bible? Then click here.