The Practical Christian Life
Jacob Ninan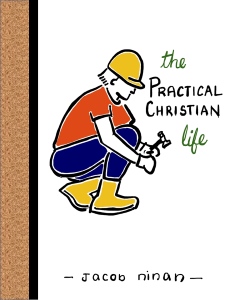 'The Practical Christian Life' is a book for the serious seeker after the truth -- about the life Jesus came and died to give us. How can we actually receive this life in a practical sense? What are the answers to some of the common questions we have at different stages? How can we avoid the usual pitfalls? How can we discern wrong teaching? A proper way of life will come from a right understanding of theology, including what God tells man to do and how God explains man's true situations. This book is a sincere attempt to unravel sound theology in simple terms and from a practical point of view, that has come from years of study of the Bible as a whole.

Simple explanation of biblical doctrines for practical living.
To keep away from false doctrines and deception.
Every Christian should have a good understanding of these teachings in order to enjoy to the best what God has for us. Learn at your own pace.

The Practical Christian Life – Kindle ebook

The Practical Christian Life – PDF download

Go to the Table of contents to read online chapter by chapter.

Would you like to take a short course on the fundamental truths of the Bible? Then click here.